When CCA all began ...

In October 1927, the first Guidance Conference in Connecticut was held on October 28, 1927 at Hartford Public High School.

​

One year later in October 1928, The New England Vocational Guidance Association was petitioned by 20 members in Connecticut and the Connecticut Branch was born.

CCA consists of:

> Executive Board (7 Executive Leaders)
> Governing Council (7 Executive Leaders plus ​numerous Division Leaders and Committee/Chapter Leaders)

Scroll down for more information!

Mission Statement

The mission of the Connecticut Counseling Association (CCA) is to support and advocate for counselors and the counseling profession through promoting professional identity, providing opportunities for professional development and networking, and offering resources to better support those we serve.

Strategic Plan

View our most current Strategic Plan that guides CCA in all that we do.
---
Our Executive Board
Julie Yale, MS, NCC, LPC is in private practice in Niantic working with children ages 4-11 and their caregivers. She earned her Master's degree in Counseling and a School Counseling certification (068) from Southern Connecticut State University in 2011 and a double bachelors in Psychology and Early Childhood Education from Eastern Connecticut State University in 1997. She is currently teaching Graduate courses in the Counselor Education and Family Therapy department at Central Connecticut State University and is a Certified QPR Suicide Prevention Gatekeeper Instructor. Julie has been a National Board Certified Counselor since 2012 and a Licensed Professional Counselor since 2013. She has been active on the Connecticut Counseling Association's Executive Board since 2016 and is grateful for the opportunity to be President of CCA for the 2019-2020 year! In her free time, Julie enjoys gardening, spending time with friends and traveling with her husband and two teenage sons, Ian and Arden.

Julie Yale, LPC
Past President

Jon Stern received his Bachelors of Arts in Psychology with a specialization in Mental Health in 2004 from Southern Connecticut State University in New Haven, CT. After completing undergraduate work, Mr. Stern earned a Master of Science in Community Counseling in 2007, also from SCSU. Jonathan has been working in the behavioral health field for 15 years. He was a director of an adult outpatient mental health and substance abuse treatment program in New Haven, CT for several of those years prior to beginning work with families and issues related to family violence for Connecticut's Courts. Jon is also a Licensed Professional Counselor.

Saadia Butt
​President Elect

Jenna received her Bachelors degree in Psychology and Masters degree in Mental Health Counseling from Boston College. She became an LPC and NCC in 2005. Her clinical experience includes working with children, adolescents, and families in both outpatient and residential settings. Jenna has been an active member of CCA since 2005. She was division President of CMHCA for the 2006-2007 and 2010-2011 leadership terms and was Membership Chair/Membership Outreach Coordinator from January 2009 to February 2013. Jenna served two terms as CCA President from 2013-2015, and she has been in her current position of Membership Chair since 2016. When not busy with CCA, she enjoys spending time with her family.

Jenna Harma, NCC, LPC
Membership Chair

Dr. Sarah Evans Zalewski,NCC, LPC, ACS, BC-TMH is an Assistant Professor in the Department of Counselor Education and Family Therapy at Central Connecticut State University, a clinician in private practice, and a past middle school counselor. Dr. Evans Zalewski is a lifelong learner who believes strongly in the educational value of connecting with others in volunteer work. She has held leadership roles in ACA, ACAC, CSCA, and CCA. Her research interests focus on self-care, burnout, and the clinical supervision of school counselors.

Sarah Evans Zalewski, LPC
​President

Karla Troesser is a Nationally Certified Counselor (NCC) and Licensed Professional Counselor (LPC) presently working for the State of Connecticut Judicial Branch Court Support Services Division as a Family Services Supervisor. She has earned a Master's degree in Community Counseling from Fairfield University and a Bachelor's degree in Sociology with concentrations in Peace Studies and Human Services. She has been working in the field of mediation, conflict resolution and human services since 1999. She has been involved with leadership positions with CCA and two of its divisions consistently since about 2005. She has also served a 3 year term as a North Atlantic Region Chair of the American Counseling Association. Ms. Troesser also continues to serve in the role of CCA's Annual Conference Chair.

Karla Troesser, NCC, LPC
Executive Director

Dr. Barbara L. Hughes is a Licensed Professional Counselor (LPC) in CT and VA and Marriage and Family Therapist (LMFT) in VA with her Doctorate in Education in Counseling from The College of William and Mary. She has over 36 years of experience in the mental health field working with diverse clinical populations. She currently specializes in working with children, adolescence, and young adults with Attention Deficit Hyperactivity Disorder (ADHD), high functioning Autism Spectrum Disorder (ASD), and Nonverbal Learning Disorders (NVLD) along with coexisting anxiety, depression, and social deficits. She incorporates Cognitive Behavioral Therapy (CBT) and Mindfulness, with other theories to meet client needs in a supportive, therapeutic, interpersonal, and educative style to help the person grow and develop in a happy, healthy, well balanced manner. She has a private practice office in Essex, CT seeing clients in person and virtually.

Barbara Hughes, LPC
Member At Large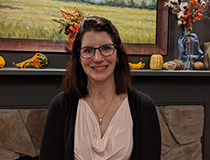 Casey received her Bachelor of Art's degree in Psychology and Master of Art's degree in Community Counseling at Saint Joseph College (now – University of Saint Joseph) in 2009 and 2012 respectively. She became an LPC in 2014 after working with children and families at Wheeler Clinic in the Children's outpatient program. Casey specialized in working with children and adolescents in the problem sexual behavior program as well as those who had trauma, further becoming nationally certified in Trauma-Focused Cognitive Behavioral Therapy. Currently, she is working with the adult population through telephonic counseling within an Employee Assistance Program. Casey has been a member of CCA since her Master's program, attending various events and conferences, and is now looking forward to increasing her involvement through her new role as Secretary.
Casey Shaw, LPC
Secretary
---
Divisions & Special Interest Groups
×

Connecticut Mental Health Counselors Association

Connecticut Mental Health Counselors Association (CMHCA)What is CMHCA?
CMHCA is the division of the Connecticut Counseling Association (CCA) that represents counselors whose focus is on providing mental health treatment to clients. Mental health counselors are employed in a variety of settings, such as clinics, hospitals, residential treatment programs, and private practice. CMHCA is also a branch of the American Mental Health Counselors Association (AMHCA): www.amhca.org

Who can be a member of CMHCA?
Anyone who is a member of CCA and has an interest in mental health counseling can be a member of CMHCA. This includes students in community counseling programs, masters and doctoral level clinicians, and Licensed Professional Counselors (LPCs).

What does CMHCA have to offer?
CMHCA holds three to four division meetings a year in various locations across the state that members are encouraged to attend to gain knowledge about what your professional organization is doing for you, to network with colleagues, and to give feedback about your CCA/CMHCA membership. In addition, CMHCA co-sponsors workshops throughout the year, providing continuing education opportunities on topics of interest to mental health counselors. Advocacy for our profession and LPCs is also a main focus of this division.

Other benefits to becoming a member of CMHCA include:
● Discounted attendance to our annual professional development day each fall for the opportunity to network with colleagues and learn the latest practices in the diagnosis and treatment of mental health care issues.
Continual opportunities to network with fellow counselors and build a strong professional "go to" base.
Affordable listing on the CCA website counselor referral directory, accessible by other counselors as well as potential clients.
Up-to-date information about legislation that impacts the profession.
● Leadership opportunities


×

The Connecticut Association for Counselor Education and Supervision

The Connecticut Association for Counselor Education and Supervision (CACES)
CACES is a division of the Connecticut Counseling Association is composed of school counselors, community, agency and mental health counselors as well as private practitioners and counselor educators who are interested in enhancing the quality education and supervision for all counselors.

CACES members recognize that practicum and internship experiences represent one of the most critical segments of graduate students preparation for the counseling profession. Field experience provides students with their first opportunity to apply theories and skills they have learned as well as how to apply ethical problem solving in real life settings.

Interns learn how to conduct themselves consistent with the standards of their profession, critique their own work, learn from the constructive criticism, and develop and increased awareness of their relationship and interactions with fellow workers, supervisors and clients.
​
Why Learn About Supervision?
Those of us who have supervised counselors over the years can probably remember our first experiences as a supervisor of new counselors. We had many questions. What's my function here? Is there a better way to supervise, if so what? How can I tell if my intern is learning? What legal and ethical issues do I need to be aware of?

Many supervising counselors have not taken a course in clinical supervision. So when do we learn to supervise? Most counselors take their first clinical supervision class while completing a doctoral program after having already supervised interns.

Supervisors who accept student interns assume many responsibilities for which they often have little formal training. We act both as facilitators and evaluators of our interns. As facilitators, supervisors work to ensure their students are provided with training and learning to enhance professional functioning. As Evaluators we act as gatekeepers to ensure interns practice according to an acceptable standard of care and follow professional codes of ethical conduct.

Finally, supervisors are also responsible for client welfare.


×
Special Interest Groups
Connecticut Counseling Association Multicultural Counseling and Development Committee

The CCA Multicultural Counseling and Development Committee seeks to improve multicultural
empathy and understanding. Its activities are designed to advance and sustain personal growth
and improve educational opportunities for members from diverse cultural backgrounds.
CCA, as all counselors, are charged with the responsibility of defending human and civil rights
as prescribed by law. The activities of the Multicultural Counseling and Development
Committee encourage changing attitudes and enhancing understanding of cultural diversity in all
of its forms. Diversity is recognized very broadly and includes: Age and Generation,
Developmental and Acquired Disabilities, Religion and Spirituality, Ethnicity/Race and Culture,
Socio-Economic Status, Sexual/Affectional Orientation, Indigenous Populations, National Origin
and Gender/ Gender Orientation.
Our mission is to increase awareness of multicultural issues which impact on the counseling
profession. The goals and objectives of this committee are to:
​
● Promote a greater understanding of multicultural groups among members of the
counseling profession.
● Improve standards and delivery of counseling services provided to multicultural groups.
● Identify and work to eliminate conditions that create barriers to the individual
development of multicultural groups.
● Secure equality of treatment, advancement and status of multicultural groups in
counseling and development.
● Encourage materials in the CCA Newsletter and promote workshops at state conferences,
which focus on multicultural counseling and development.
● Facilitate a broader awareness of multicultural counseling among the helping professions.
● Provide networking opportunities for counseling of diverse cultural heritage and for
counselors working with clients of diverse cultural heritage.
---
​Connecticut Association for Lesbian, Gay, Bisexual & Transgender Issues in Counseling (CT-ALGBTIC) Special Interest Group

Mission of ALGBTIC
The Association for Lesbian, Gay, Bisexual and Transgender Issues in Counseling (ALGBTIC)
is a division of the ACA which seeks to include the recognition of both individual and social
contexts representing the confluence of race, ethnicity, class, gender, sexual orientation, ability,
age, spiritual or religious belief system and indigenous heritage. Their goals are to:

● to promote greater awareness and understanding of gay, lesbian, bisexual, and
transgender (GLBT) issues among members of the counseling profession and related
helping occupations.
● to improve standards and delivery of counseling services provided to GLBT clients and
communities.
● to identify conditions which create barriers to the human growth and development of
GLBT clients and communities; and use counseling skills, programs, and efforts to
preserve, protect, and promote such development.
● to develop, implement, and foster interest in counseling-related charitable, scientific, and
educational programs designed to further the human growth and development of GLBT
clients and communities.
● to secure equality of treatment, advancement, qualifications, and status of GLBT
members of the counseling profession and related helping occupations.
● to publish a journal and other scientific, educational, and professional materials with the
purpose of raising the standards of practice for all who work with GLBT clients and
communities in the counseling profession and related helping occupations.

Goals for CT-ALGBTIC

1. Create a list of resources for counselors serving the LGBTQQIA population.
2. Have a representative that serves as a contact for referrals and resources on LGTBQ
issues for counselors in CT
3. Encourage workshops on these relevant topics for conferences and trainings
4. Offer workshop opportunities for the other divisions.
5. Ultimately gain enough support for the creation of a division.<p/>
---
​Creativity in Counseling – CCA Special Interest Group

Information to be posted soon!!

Special Interest Group for Addictions Counseling

Mission and Vision Statement
The Special Interest Group (SIG) for Addictions Counseling is an assembly of members within
the Connecticut Counseling Association (CCA) who specialize in advocacy, prevention, and
treatment of individuals whose lives and communities are impacted by addiction. Our mission is
to advance the field of addictions counseling within the State of Connecticut. In accordance with
our vision, we strive to provide networking and professional development opportunities for
counselors, counselor educators, and counselors-in-training related to the clinical, ethical, and
legal issues associated with substance use disorders.
---
CCA is a branch of the American Counseling Association

Four independent associations convened a joint convention in Los Angeles, CA in 1952 in hopes of providing a larger professional voice. They established the American Personnel and Guidance Association (APGA), later changing names in 1983 to the American Association of Counseling and Development. On July 1, 1992, the association changed its name to the American Counseling Association (ACA) to reflect the common bond among association members and to reinforce their unity of purpose.

---